Jika tidak bisa diputar: gunakan CHROME, bersihkan cache, lakukan reload browser.
Perhatian:
↓↓↓↓↓↓↓↓↓↓

Kami tidak menyediakan film indonesia
Jangan lupa Bookmark (ctrl+D)

Panduan Download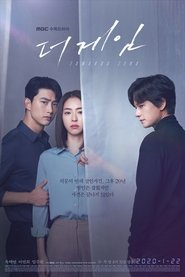 The Game: Towards Zero (K-Drama)
Tae Pyeong is a prophet. When he looks into someone's eye, he can see the moment right before they die. Tae Pyeong is smart, rich and handsome. Despite his special ability, he is a bright person. A mysterious serial murder case draws Tae Pyeong's attention. He partners with Detective Joon Young to solve the string of murders.
Actors: Choi Jae-woong, Jang So-yeon, Jung Dong-Hwan, Lee Bom, Lee Yun-hee, Lim Ju-hwan, Ok Taec-yeon, Park Ji-il, Park Sang-won, Ryu Hye-rin, Yoon Ji-won
Studio: 몽작소