Jika tidak bisa diputar: gunakan CHROME, bersihkan cache, lakukan reload browser.
Perhatian:
↓↓↓↓↓↓↓↓↓↓

Kami tidak menyediakan film indonesia
Jangan lupa Bookmark (ctrl+D)

Panduan Download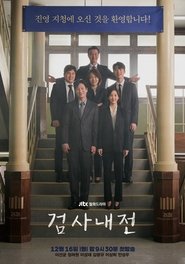 Diary of a Prosecutor (K-Drama)
The stories of overworked prosecutors's daily lives in Seoul. A drama depicting the mundane daily routine of overworked prosecutors staying up all night to tackle all the different cases handed over by the police.